Sydney's Craft Beer Experts in Surry Hills
Dove & Olive is Time Out's Pub of the Year 2015, providing an unparalleled pub experience. Our exceptional range of beer on tap, as well as our delicious menu, makes us the go to destination for a great night out.  With more than 25+ dedicated taps and traditional hand pumps, we are the leading craft beer venue in Surry Hills.
"It's a pub for all tastes, all seasons and all people. And that's why we love it". - Time Out
"An unpretentious and well-dressed boozer offering quality across the board…the Dove & Olive is one Surry Hills local you should take the time to get to know." – The Crafty Pint
Sydney's original Craft Beer Fight Club event
The Dove & Olive is home to Sydney's original Craft Beer Fight Club. Brewers present their finest beers with the winner decided by public vote. The winner takes it all; a permanent tap as Beer of the Month, The Golden Growler Award and more importantly, bragging rights. Along the way there are awesome giveaways, a bawdy beer label design competition and a whole lot of beery banter.
Each ticket includes 4 beers and the chance to vote for your favourite beer on the night. A Heavyweight ticket buys you 4 schooners or if you prefer middies you can opt for the Featherweight ticket.*
Since the first showdown in March 2013 with Stone & Wood vs Murray's Craft Beer Fight Club has grown to become Sydney's ultimate craft beer event.
​In 2017 there will be 4 rounds culminating in a Grand Finale to be held during Sydney Craft Beer Week. The Grand Final will feature the 4  winning brewers of their respective rounds giving you the chance to sample the best brews of the year and cast your vote for the nation's best brewer.
Beer, pub food, function venue and more in the heart of Sydney
The Dove & Olive is more than just a traditional pub. We offer excellent function facilities, with a range of indoor and outdoor spaces to suit all events. Our menu takes classic pub favourites and adds a touch of the US nostalgia to create a unique dining experience. Our craft beer team have a long history of building great relationships with local and interstate brewers, meaning you'll see an ever changing range of the best Australia has to offer on our taps.
Contact us today to make a booking, whether for an evening meal or an event in one of our function rooms. Call us on (02) 9699 6001 and our friendly staff will be happy to help. Alternatively, you can get in touch by filling in our contact form and we will get back to you as soon as we can.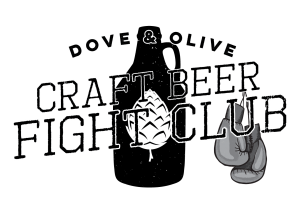 On Our Taps Now: