Function Room Hire in Surry Hills, Sydney
Receive a $100 bar tab when you book for 25 pax or more between Sunday to Thursday.*
*Just mention this offer! Minimum spend applies. Subject to availability.
Got a Function coming up? Book now at the Dove and Olive. We have different function spaces available both inside and out, including a private bar, open air balcony and sunny courtyard in Surry Hills.
We offer a variety of menu's including canapés and platters, pub classics, beautiful Italian Pizzas, or we can customize a sit down, or degustation menu to meet your needs. Let our functions coordinator, Kristy stretch your dollar further with a tailor made package. Dove and Olive can cater to your needs when you need function room hire in Sydney.
Do you have audio/ visual requirements? All of our spaces feature a large flat screen television for presentations, slide shows or even just to watch the game. You can also bring in your own digital playlist and DJ's are ok with us. We also have cordless microphones available at request.
From casual gatherings to birthdays & engagements to corporate events we've got the flexibility and a space to suit your needs. If you're looking for private function room hire in Surry Hills, look no further.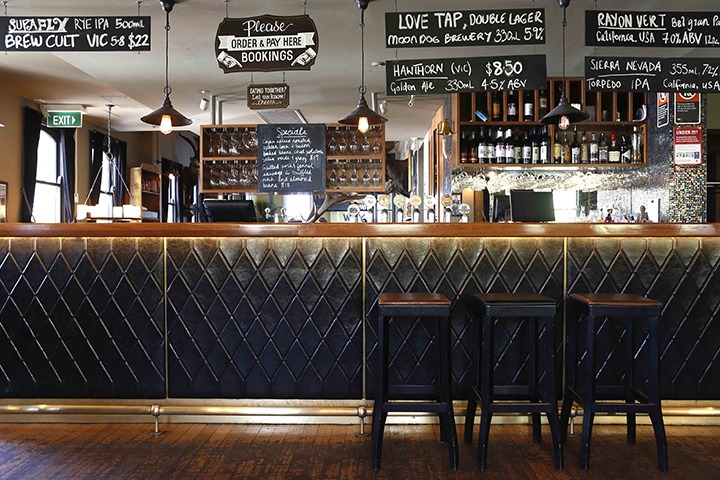 Cocktail Bar
If you're after a private room with its own private bar, we have the perfect function space for you. This beautiful room features stained glass windows, lounges, a fireplace, a tall communal table, banquette and bar seating. It can also be restructured to suit your event. The space can be set up to be standing or seated and even includes a dance floor.
There is a fully stocked and well staffed bar with a great range of craft beers on tap, and an extensive selection of local and international wines.
The Cocktail Bar holds up to 90 people. Planning a larger function? Why not book out The whole of Floor One, allowing exclusive access to all the features of the Cocktail Bar, Dining Room and Balcony, including a private smoking area and bathrooms for your guests.
The Dove & Olive can cater to all your function room hire needs in Sydney.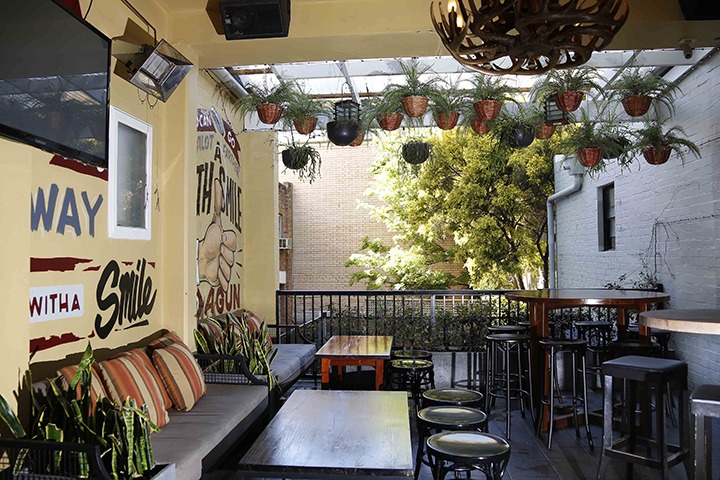 The Balcony
This fantastic outdoor area is covered and functional year round thanks to it's own heating and fully enclosed roof. The balcony features a mix of casual lounges and high tables. It is perfect for canape & cocktail style functions, smaller parties or casual gatherings including groups wanting to watch a game. To accommodate larger bookings The Balcony can combine with the Dining Room via bi-fold doors. The Balcony is a smoking area and features it's own flat screen monitor for presentations or Fox TV.
When you book both the balcony and dining room, our newly installed mobile "Small Bar" can be utilised as an optional extra. The "Small Bar" includes your own private bar and bar tender, two draught beers on tap, and a range of wines and spirits subject to availability.
Features: covered open air / heated / LCD monitor / digital playlist capability / smoking / optional private drinks waiter / optional + Dining Room.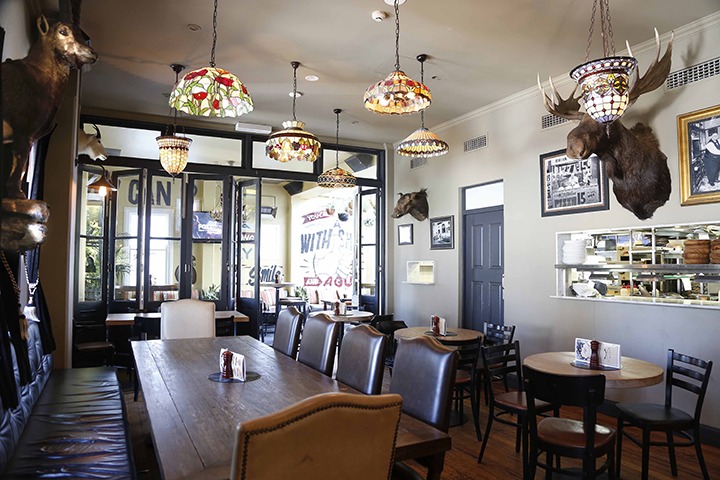 The Dining Room
An intimate dining space with a flexible table configuration that will impress your guests. This space includes our 'Chefs Table' which seats 10 and is available for table bookings or hire as a private room booking. The Dove & Olive have also recently installed our "Small Bar" as an optional extra for your function booking. The small bar includes your own private bar and bar tender, two draught beers on tap, and a range of wines and spirits.
Your Dining Room booking will also include our balcony area for an exclusive function space with a mix of indoor and outdoor seating options. The balcony is a smoking area.
If you are booking for a larger group combine The Cocktail Bar, Dining Room and Balcony by booking the entire top floor for the ultimate multi purpose function space.


Floor 1
Create the ultimate multi purpose space with an exclusive top floor booking to combine all three function spaces, The Cocktail Bar, The Dining Room and The Balcony.
Features: Private bar & bar staff / private bathrooms / flexible dining & cocktail space / lounges / chefs table / covered open air balcony / 2 LCD monitors / digital playlist / smoking area