WHAT THE DOVE IS GOING ON?
The go-to Tuesday Trivia in Surry Hills
Do you have a know-it-all mate? Just like trying your luck? Looking for an awesome night of Trivia? Dove and Olive Hotel is the place to be!
It's not just us saying it; the locals loved keeping it a secret...until TimeOut's '15 Best Pub Trivia Nights' in Sydney came out.  Gather the gang and secure your table now before it books out!
Melbourne cup!
Join us on Tuesday, 07 November to join in on Australia's greatest Race Day Party!
Private function areas upstairs can be booked with the Melbourne Cup Package. We have the Lounge Bar available which suits 50-85. Or the Parlour as a semi private space, which is great for 12 – 20 on this day.
We cater for groups with our $59 per person Melbourne Cup package, which includes:
A Mystery Trifecta Ticket - making sure everyone is a part of 'the race that stops a nation' atmosphere
A drink on arrival voucher - which entitles each guest to one drink, choosing from our 26 craft beers on tap, a house spirit or any of the dozen wine options sold by the glass
Half a dozen yummy canapes - served between 1.15 - 2.15
Not after a private function, but want to be part of the Melbourne Cup atmosphere, we have you sorted! Our main bar and ground floor area, with its 6 TVs, will be available for table bookings. Sit down, grab a beer, maybe order some nibbles off the bistro menu… and enjoy race day with us.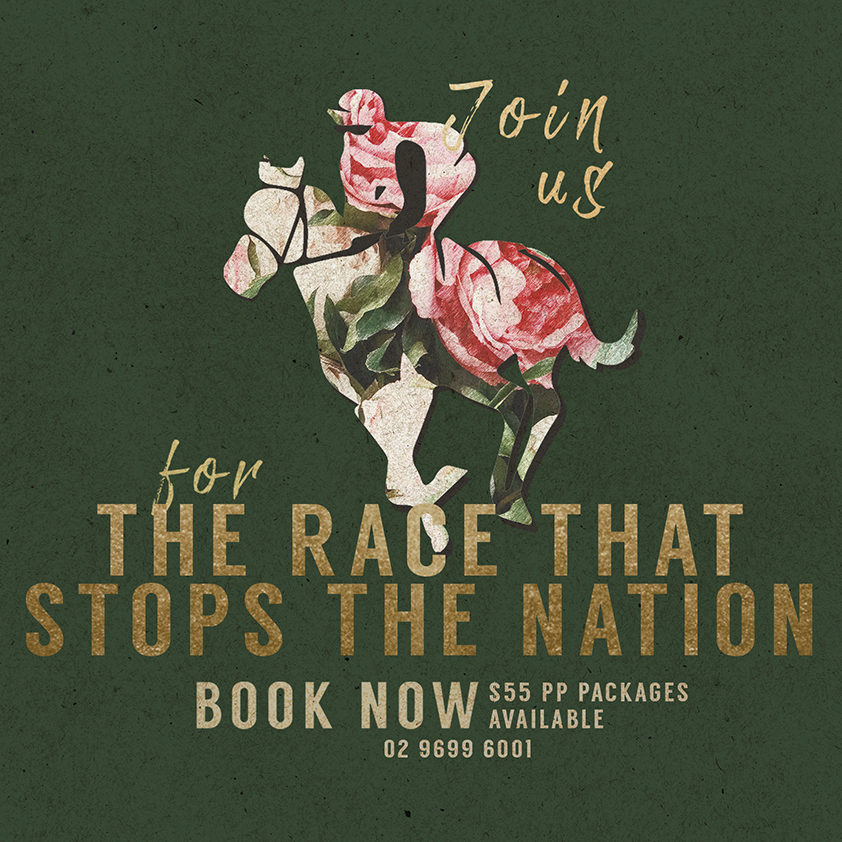 DOVE EVENTS - COMING BACK SOON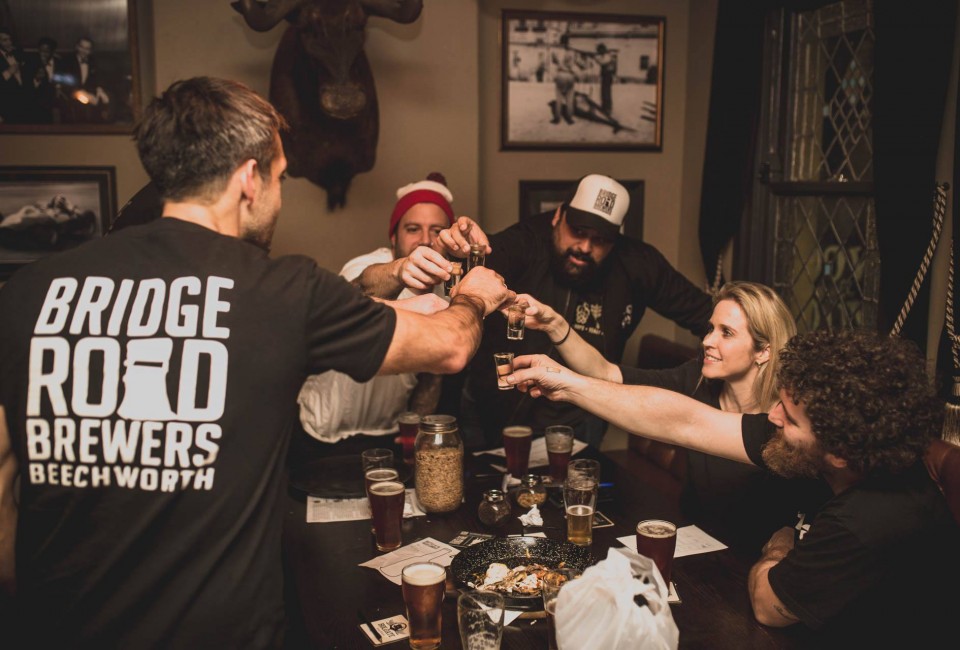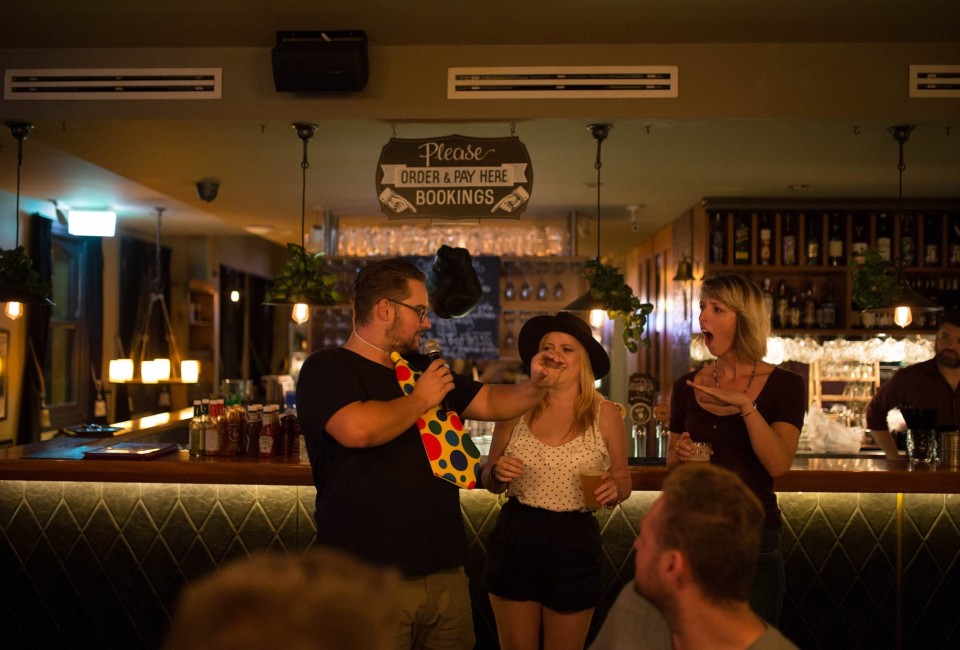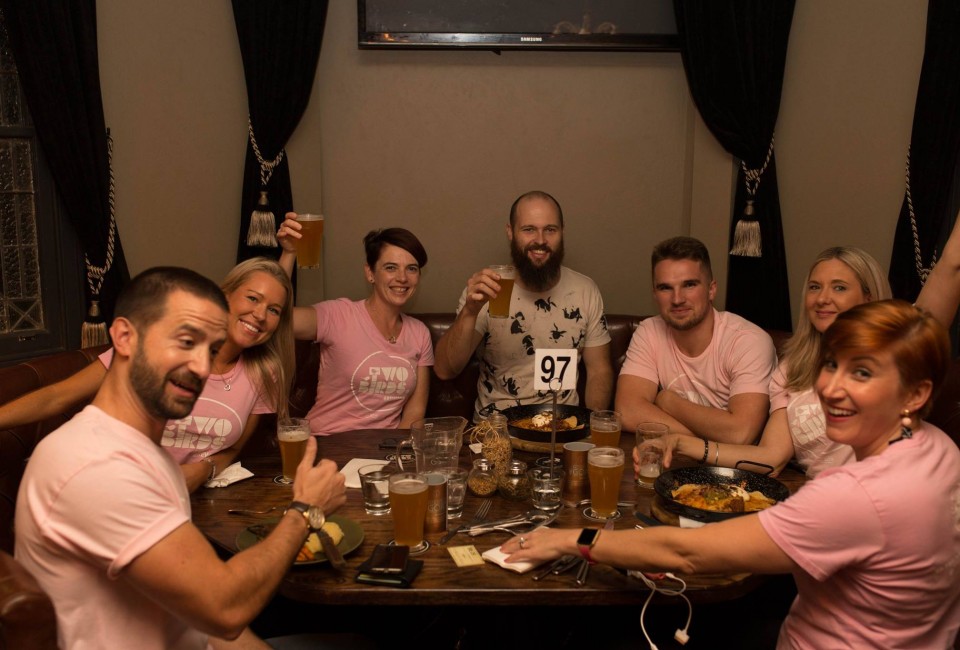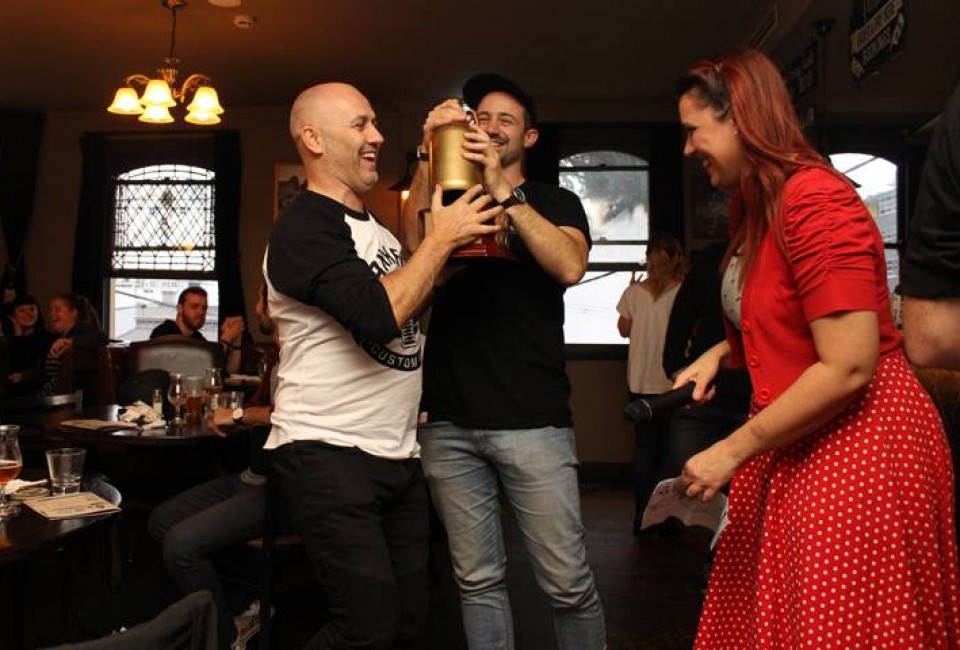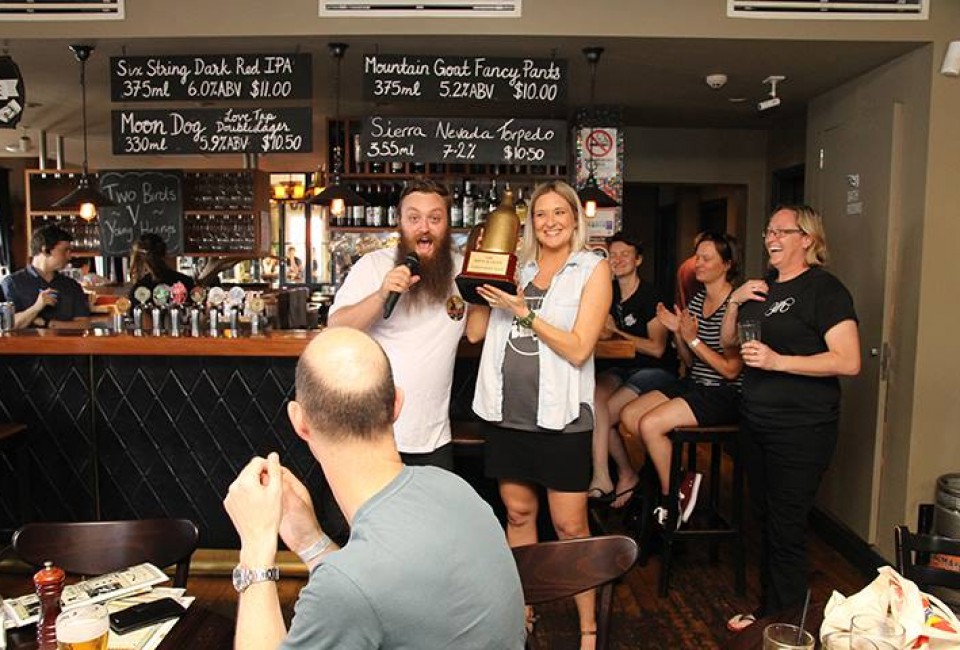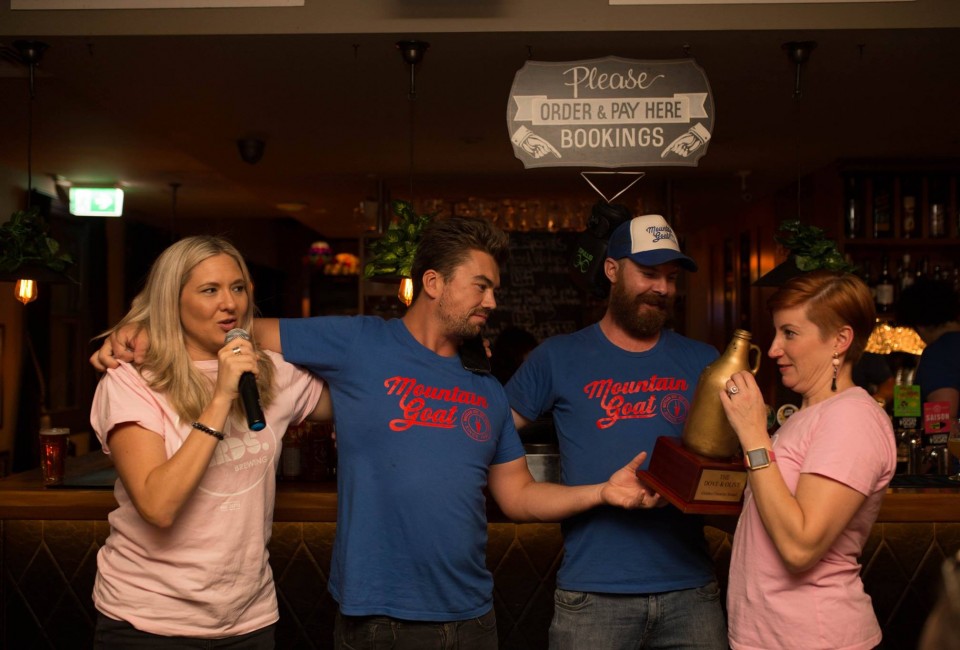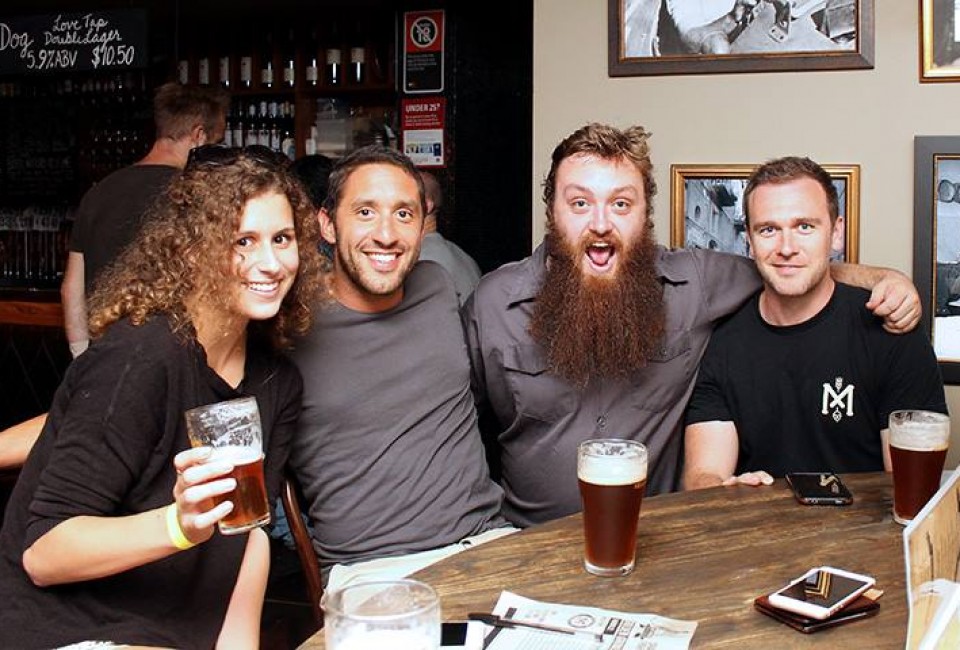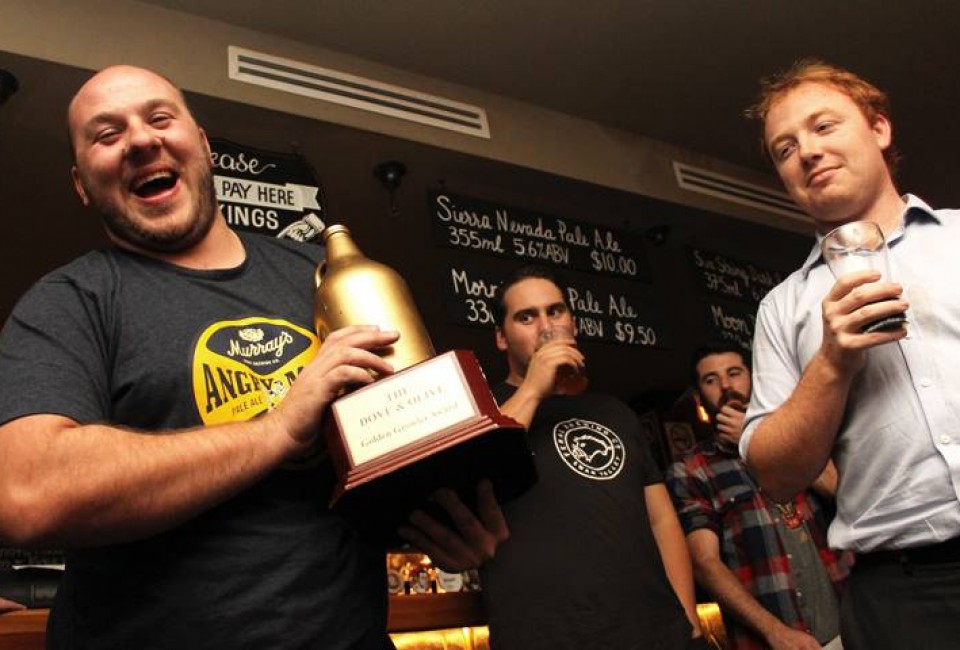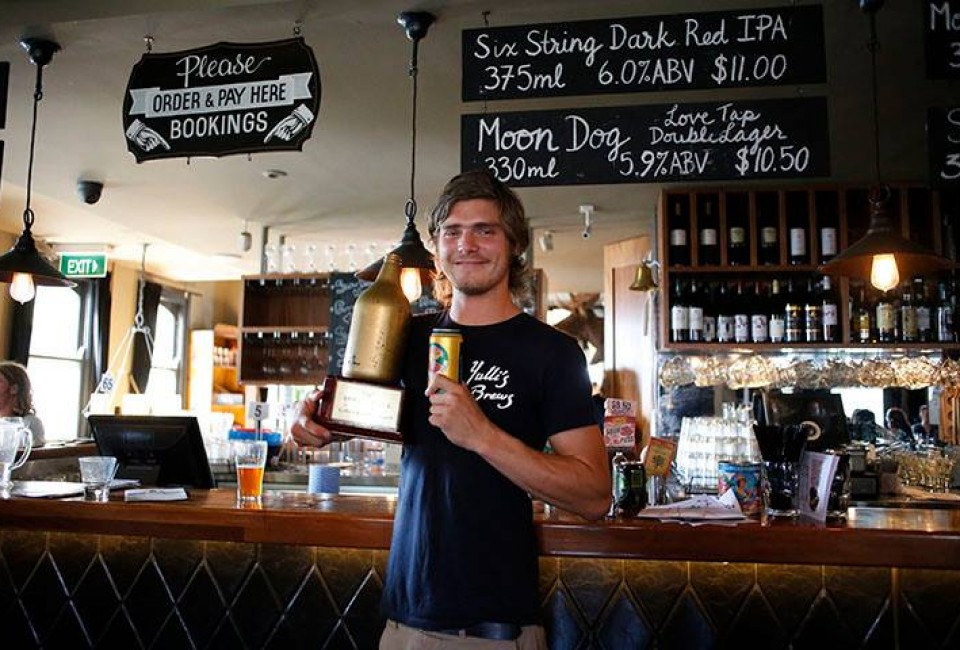 6560_2_CFBC-2018-960x650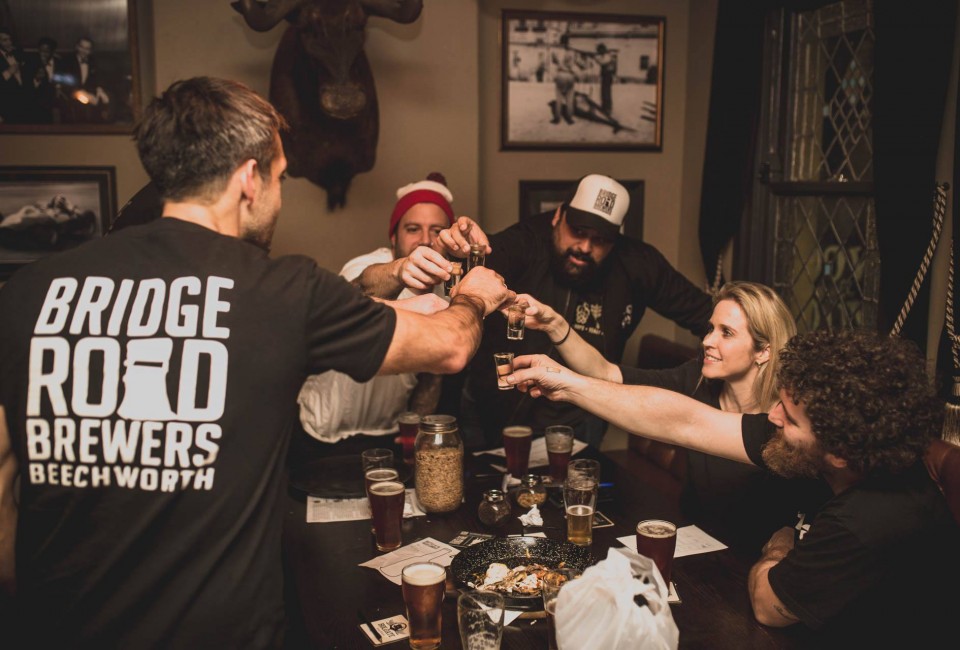 6553_2_CBFC-2018_4-960x650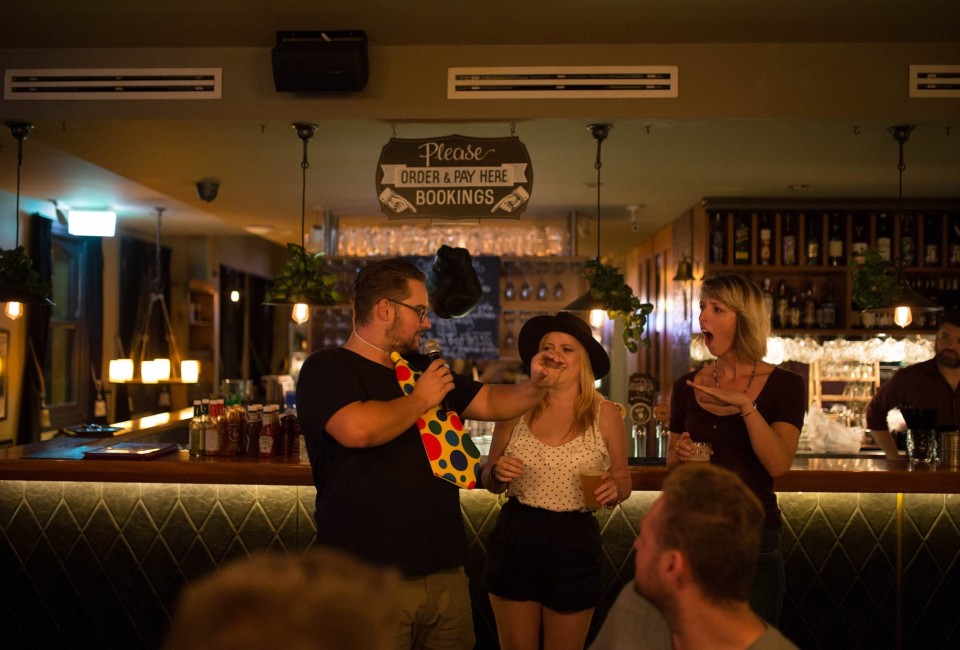 6552_2_CBFC-2018_3-960x650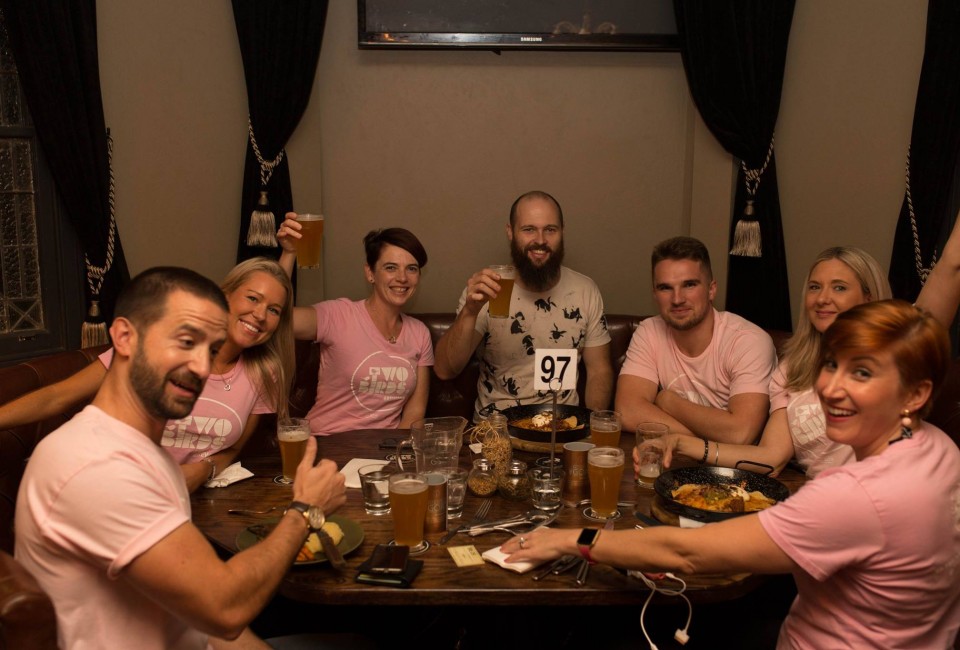 6551_2_CBFC-2018_2-960x650
6550_2_CBFC-2018-7-960x650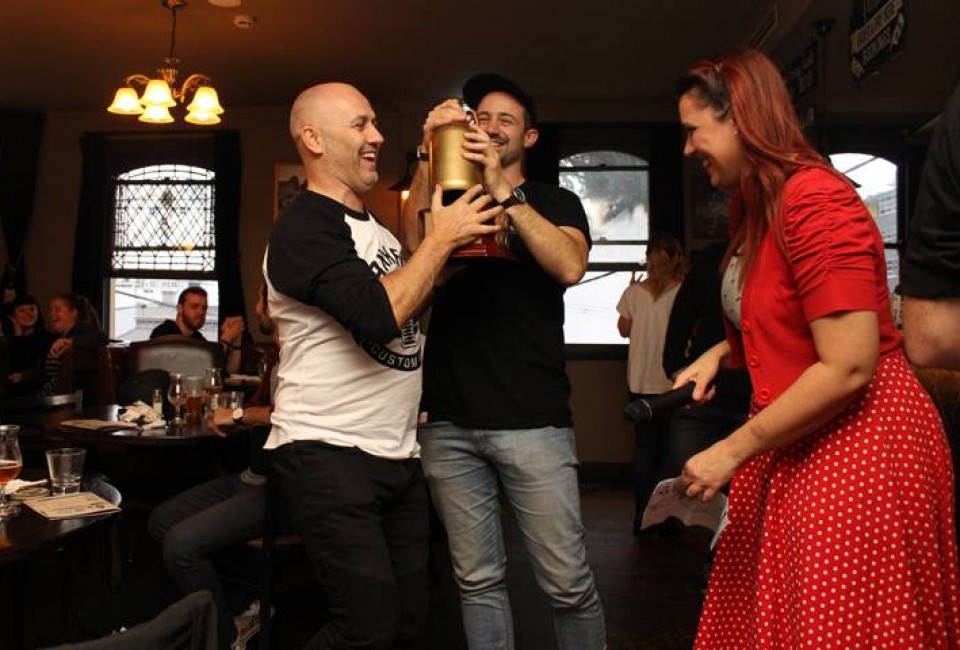 6555_2_CBFC-2018_6-960x650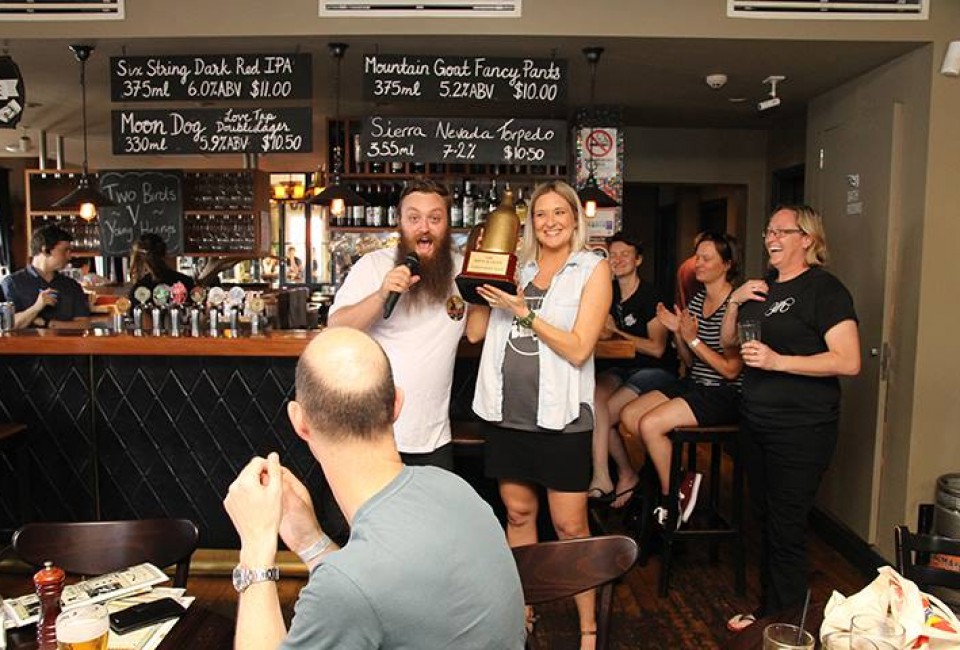 6559_2_CBFC-2018_11-960x650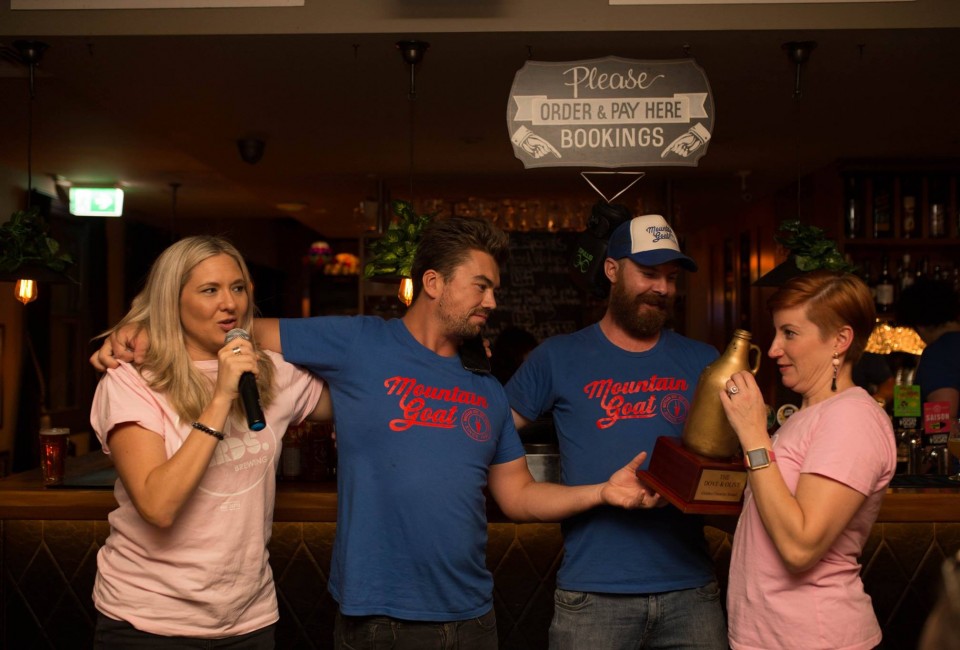 6558_2_CBFC-2018_10-960x650
6557_2_CBFC-2018_9-960x650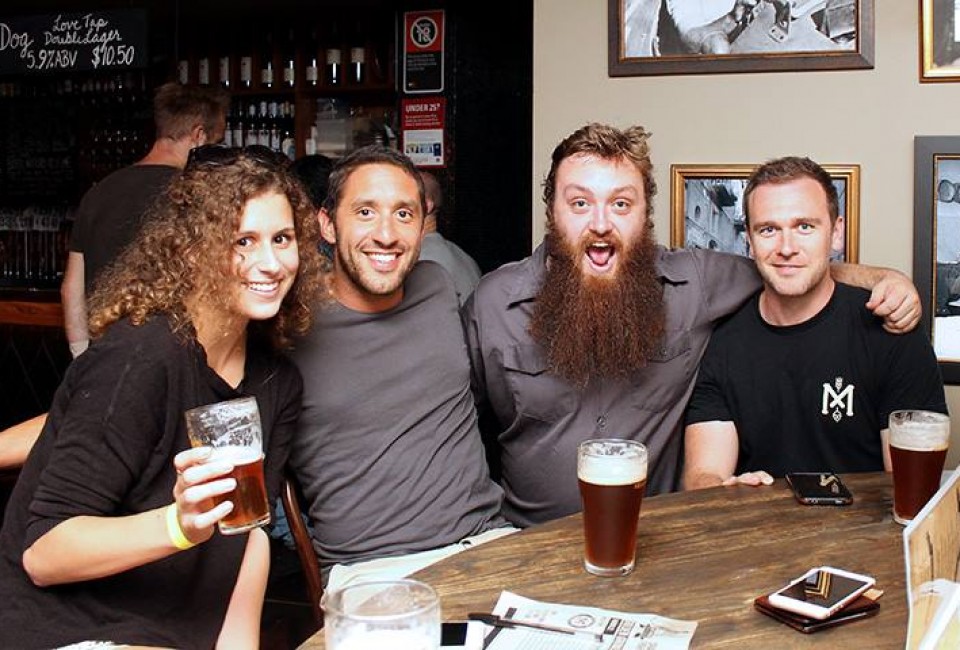 6556_2_CBFC-2018_8-960x650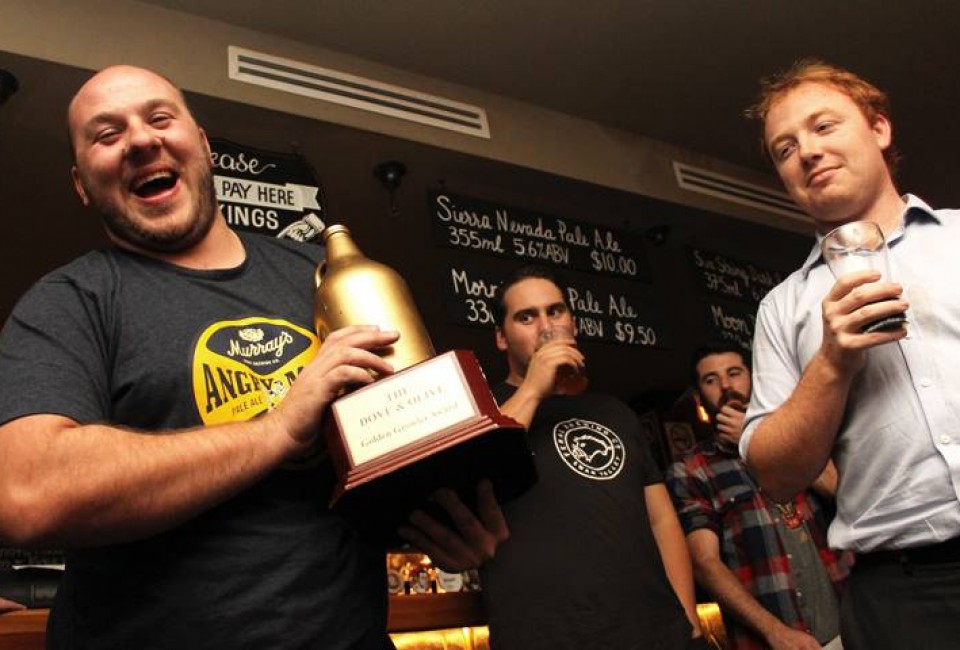 6554_2_CBFC-2018_5-960x650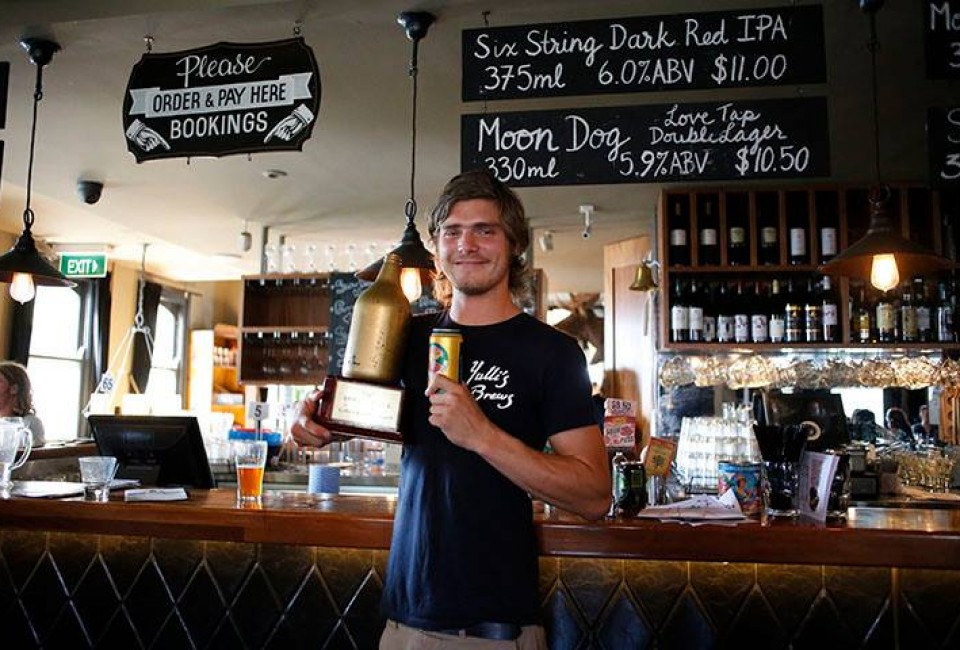 Craft Beer Fight Club
First Rule of Craft Beer Fight Club: Always talk about Craft Beer Fight Club!
Since the first showdown in March 2013 with Stone & Wood vs Murray's Craft Beer Fight Club has grown to become Sydney's ultimate craft beer event. 
While Craft Beer Fight Club is about tasting some great beers, it's the banter, fun and games that makes this event such a memorable night. 
At each event, 2 brewers each bring in 2 different beers, and the crowd decides the winner with a whole lot of fun stuff  in-between.. Well that's the gist. 
The winner is awarded with our Golden Growler Award and gains a spot in the Final Showdown, where the brewers from each round compete in the ultimate face-off! 
This event regularly sells out so .